From September 2014 - December 2016 I was Leverhulme funded artist in residence at the Grant Museum of Zoology in London. I explored their collection of glass sponges - deep-sea animals that grow themselves from silica. The final exhibition linked these glass creatures to the history of humans believing that they were made of glass and could shatter at the slightest touch - a condition known as the Glass Delusion. My blog of the residency can be seen here.

Sketches of glass sponges, 2014-2015


Glass Delusions, Grant Museum of Zoology, October-December 2015. An exhibition of prints, videos and museum objects selected by the artist.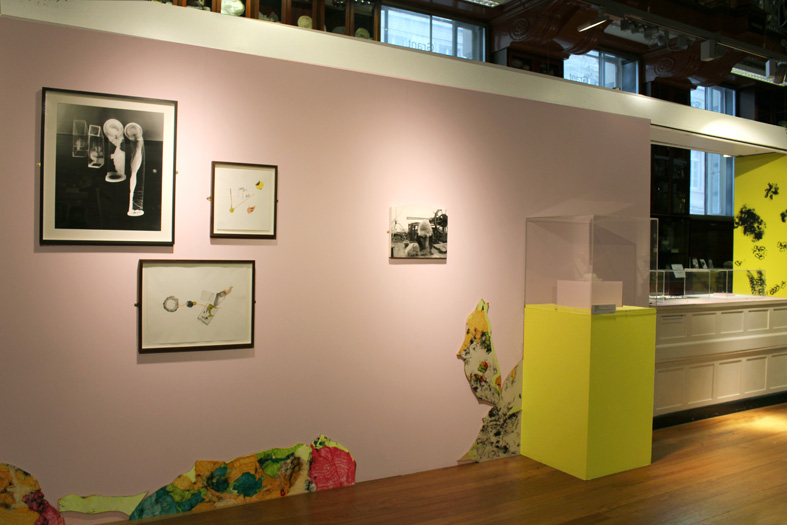 Egyptian glass rods, courtesy of the Petrie Museum, UCL.


Sponge Head. Mysterious object from the Natural History Museum, made at the end of the nineteenth century from the spicules of a glass sponge